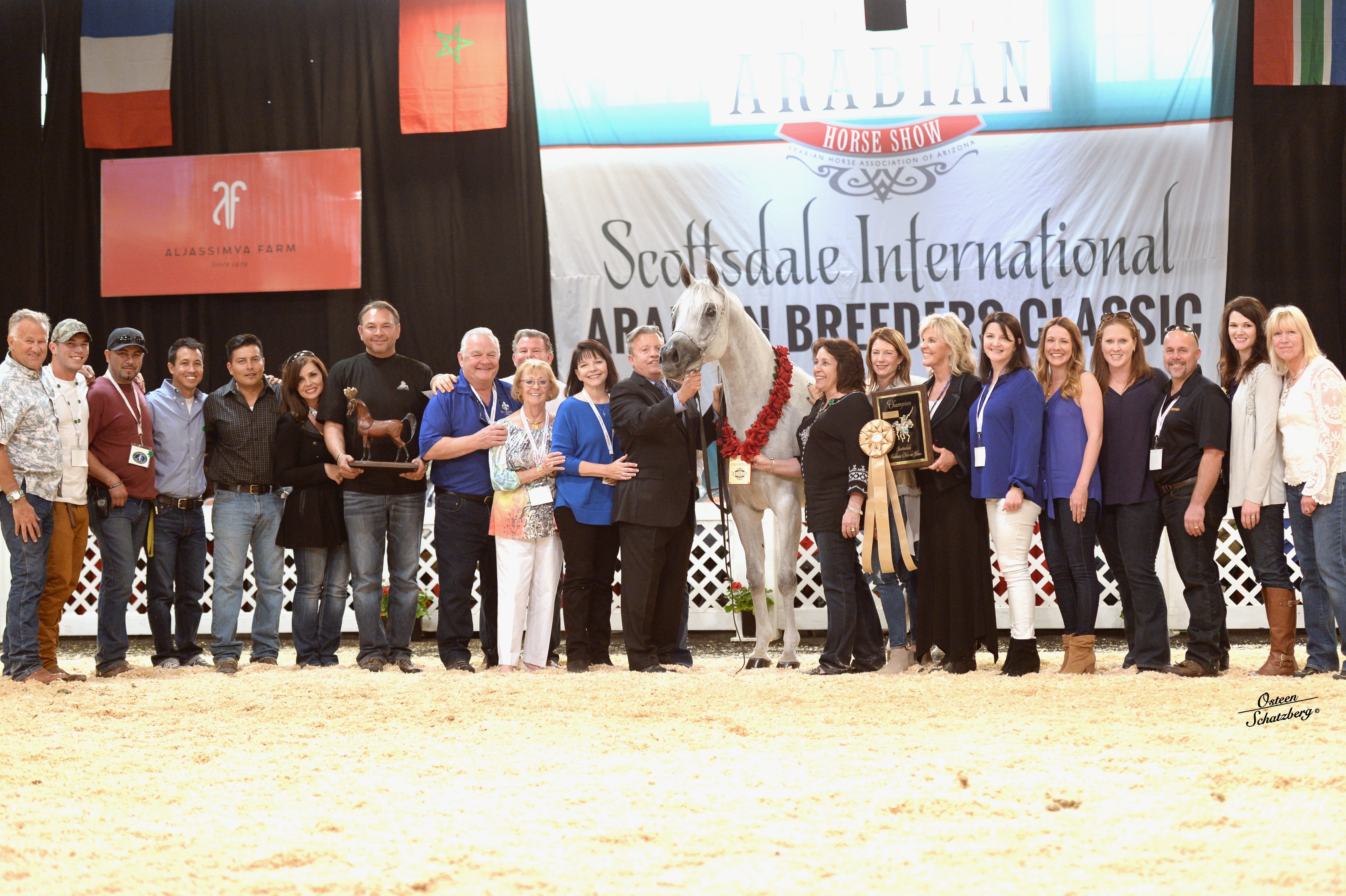 Mishaal HP x Jamiil Baarrah by Alixir
2009 Grey Egyptian Arabian Mare
The world's winningest Mishaal HP daughter
2016 Egyptian Event Gold Senior Champion Mare
2016 Egyptian Event Champion Straight Egyptian Mares – 6 & 7 Years Old
2016 Scottsdale International Horse Show Champion Senior Straight Egyptian Mare
2013 Egyptian Breeders Classic Gold Champion Mare
2012 Top Ten Scottsdale Mare
2012 Egyptian Event Champion Extended Specialty Straight Egyptian Fillies 3 Years Old
2011 Katy Christmas Show Champion Mare & AOTR Champion Mare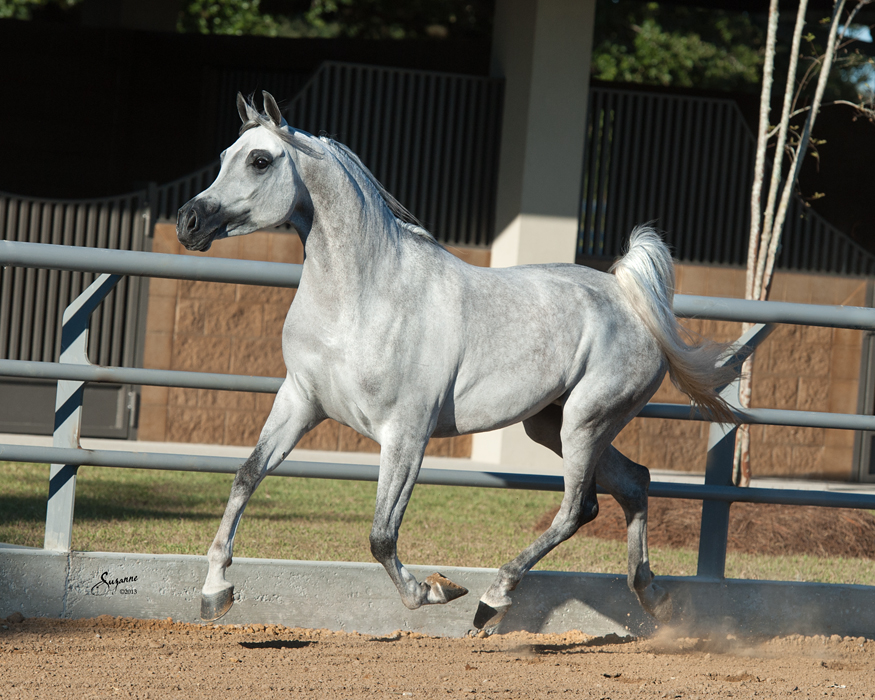 This multiple champion mare captivated us as a filly and was the start of our Dream. Her name, Makeda, also the given name of the Queen of Sheba, reflects her royal heritage and place on our farm.
Time and again, she has made us so proud in the show ring and as a treasured friend.
We are thrilled that Makeda is expecting a 2018 foal by the impressive Shah Mishaal RCA!
Makeda's Foals
Makeda's first filly, the exquisite, EBC-nominated, black Mansoura DB by Thee Desperado, came via embryo transfer in 2013 and is now a valued member of our herd.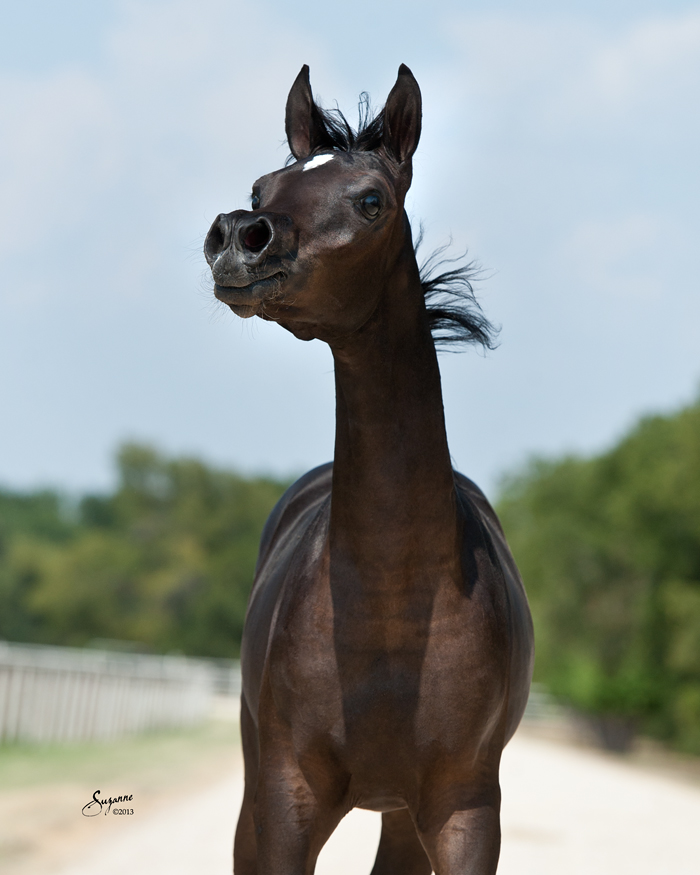 Mansoura DB was Top 5 in the beautiful EBC Fillies class at the 2014 Egyptian Event!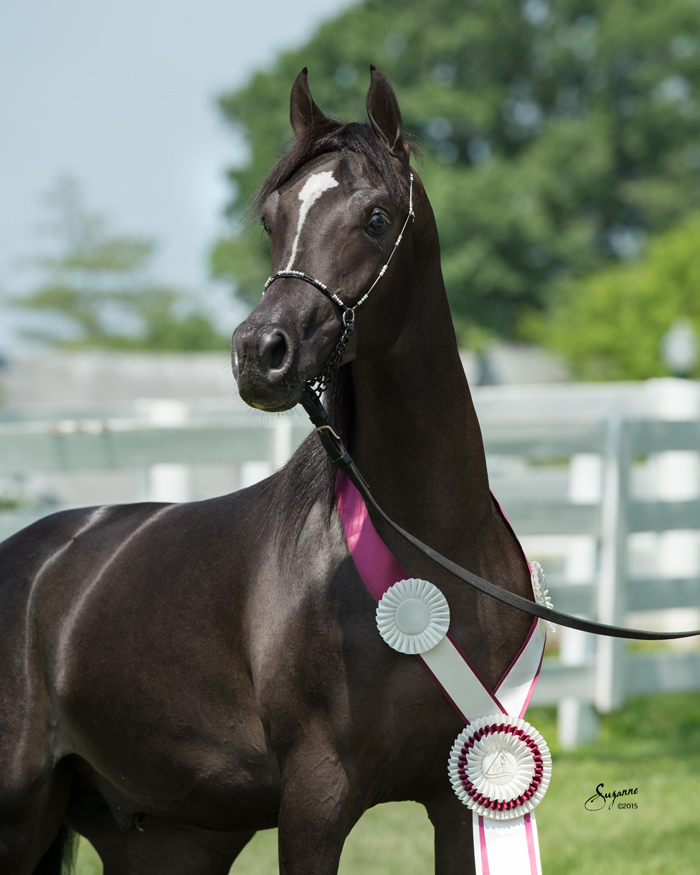 In February 2014, Makeda's recipient mare gave us Thee Masada DB, a black colt who is a full sibling to Mansoura, via embryo transfer! Just over a year later Thee Masada DB was crowned Reserve Champion of the Egyptian Breeders Challenge Colts Class at the 2015 Egyptian Event! And without skipping a beat, at the 2016 Egyptian Event was awarded Reserve Champion  in the very competitive Two-Year-Old Futurity Colts class!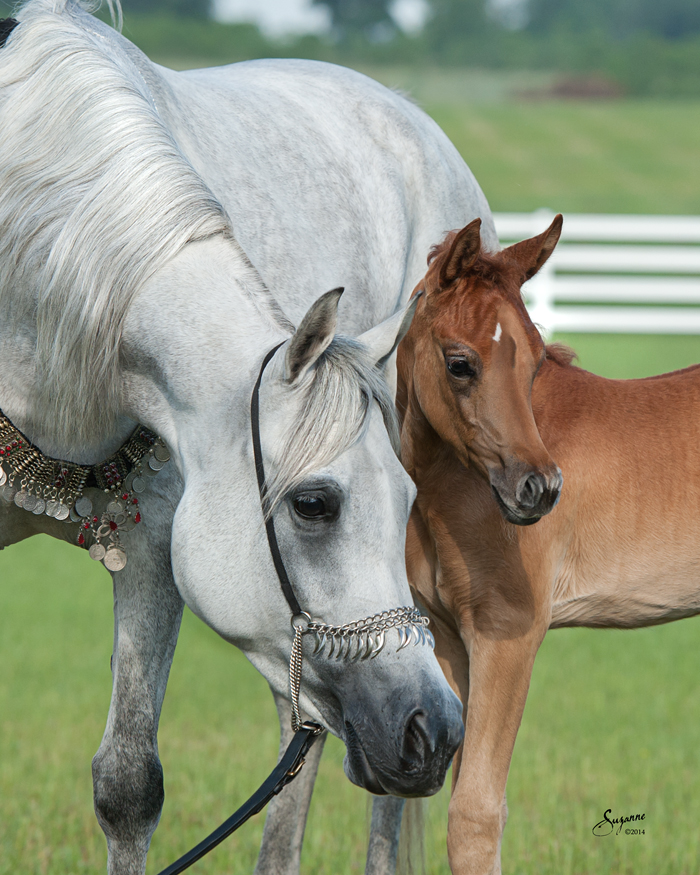 In early April 2014, Makeda gave us a special grey filly by The Sequel RCA, named Minya DB. Minya is now proudly owned by Patty and Eric Evans.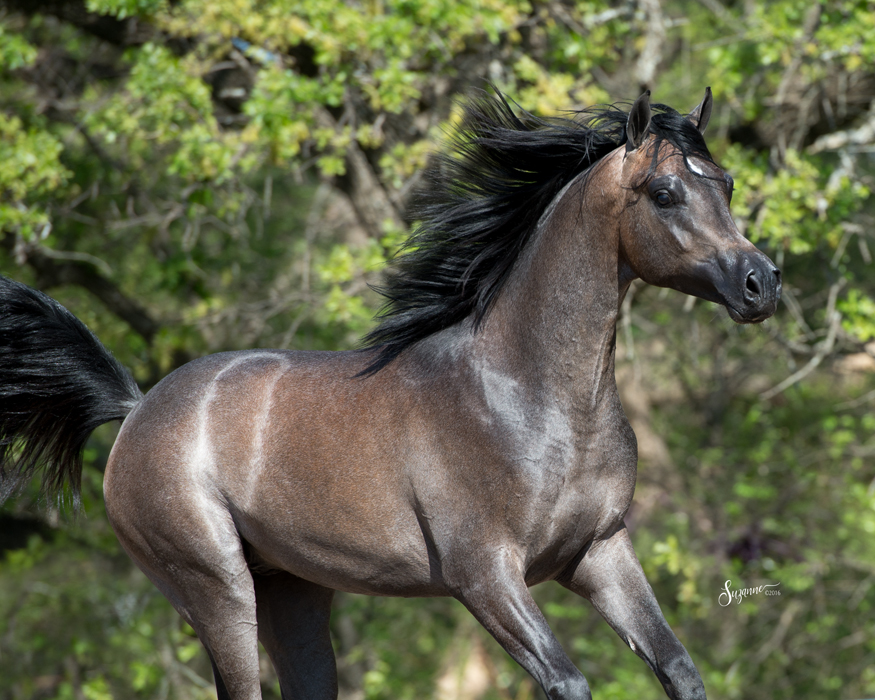 Makeda DB's 2015 colt, Apollo DB, by champion black stallion Bellagio RCA was named Reserve Champion Colt of the 2016 Egyptian Event Egyptian Breeders Challenge, and is now home enjoying the pampered life of a Dreamco horse.
Ansata Sinan
Prince Fa Moniet
Mishaal HP
Ansata Nefara
Mesoudah M
Messaoud
Makeda DB
2009 Grey Mare
Madinah
Alixir
The Elixir
Jamiil Baarrah
The Prevue
Bint Bint Daheda
The Minstril
Ombre Rose AH
Save
Save
Save
Save