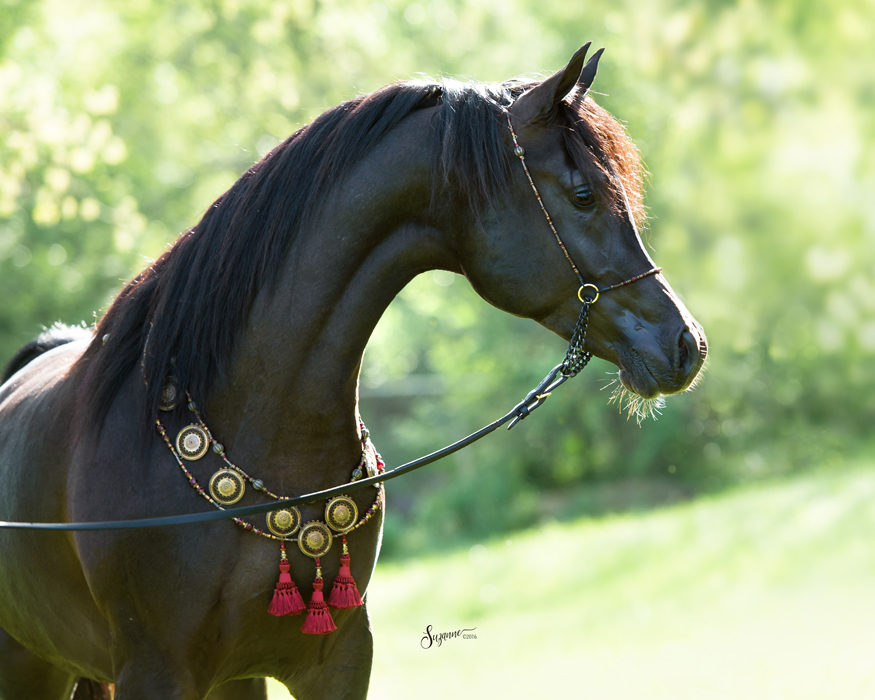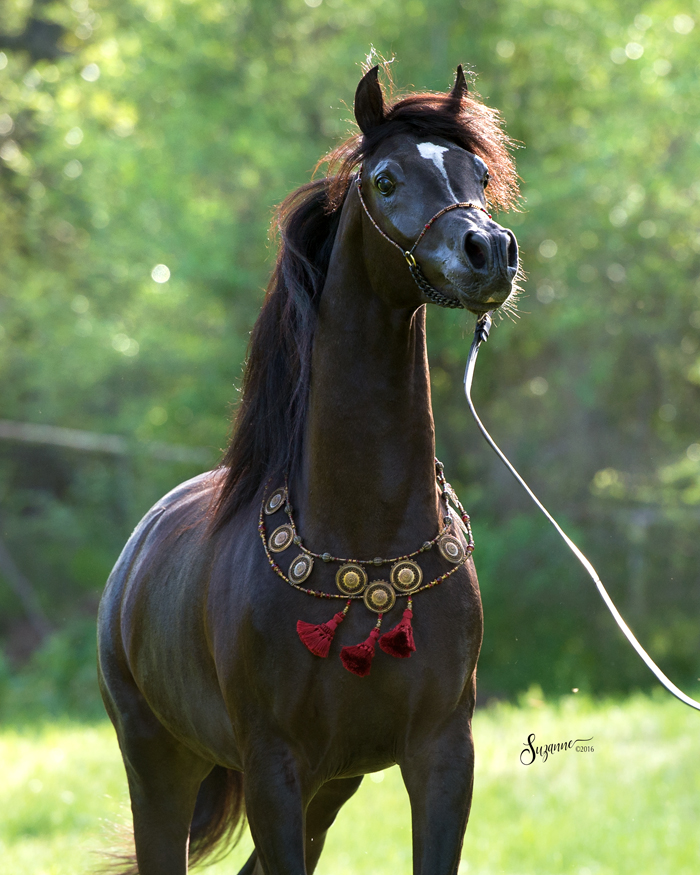 Thee Desperado x Makeda DB
2014 Black Egyptian Arabian Colt
2016 Egyptian Event Reserve Champion Two-Year-Old Futurity Colts
2015 Egyptian Event Reserve Champion Egyptian Breeders Challenge Colts Class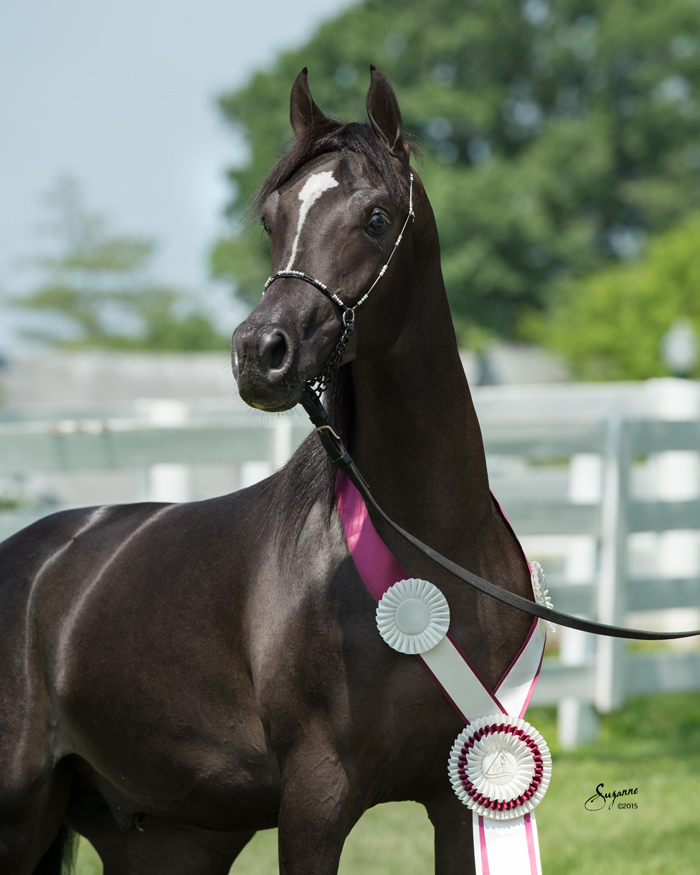 Thee Masada DB (Thee Desperado x Makeda DB) is a beautiful, black, EBC-nominated colt! By Thee Desperado out of Makeda DB, he is a full brother to Mansoura DB.
Thee Masada DB has proven to be a competitor in the show ring from the beginning. At his performance debut at the 2015 Egyptian Event Thee Masada DB was crowned Reserve Champion of the Egyptian Breeders Challenge Colts Class! And exactly one year later Thee Masada was named Reserve Champion in the very competitive Two-Year-Old Futurity Colts class!
Thee Masada was sold in the Spring of 2017 and while he'll be greatly missed, we are so proud to see him go to his new home.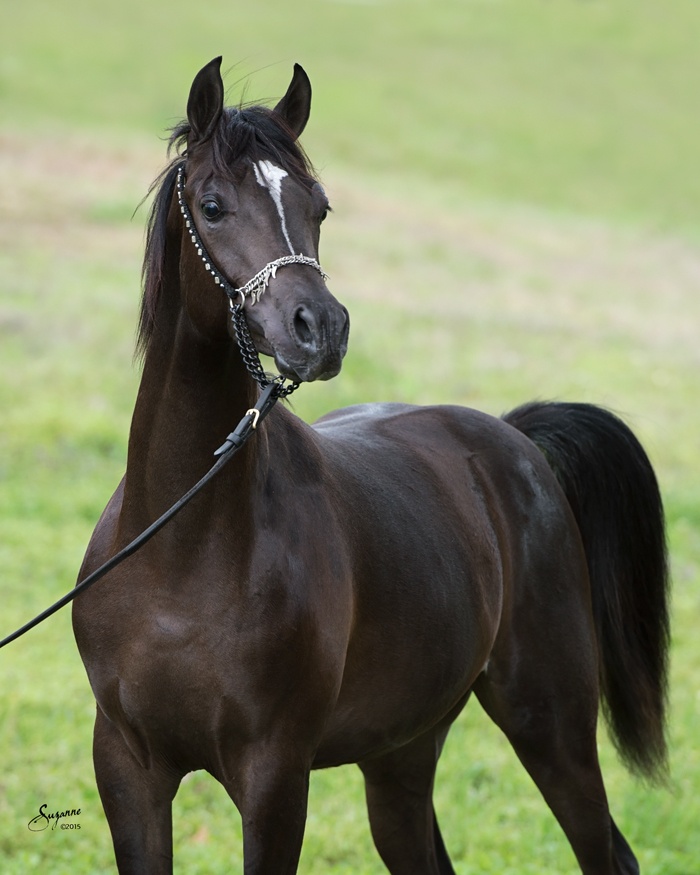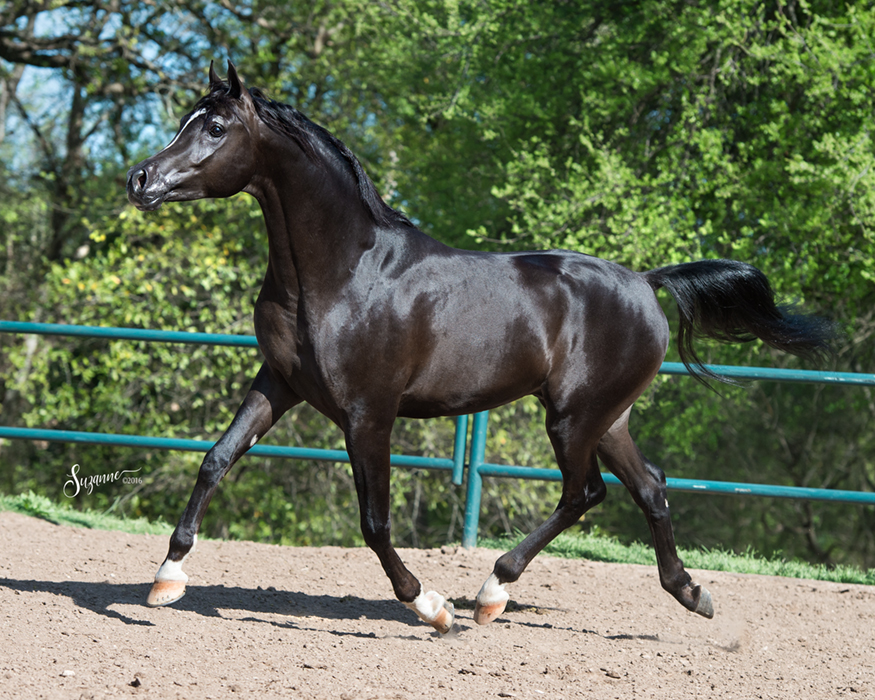 The Minstril
Ruminaja Ali
Thee Desperado
*Bahila
AK Amiri Asmarr
TheEgyptianPrince
Thee Masada DB
2014 Black Colt
Asmarr
Mishaal HP
Ansata Sinan
Makeda DB
Mesoudah M
Jamiil Baarrah
Alixir
Bint Bint Daheda