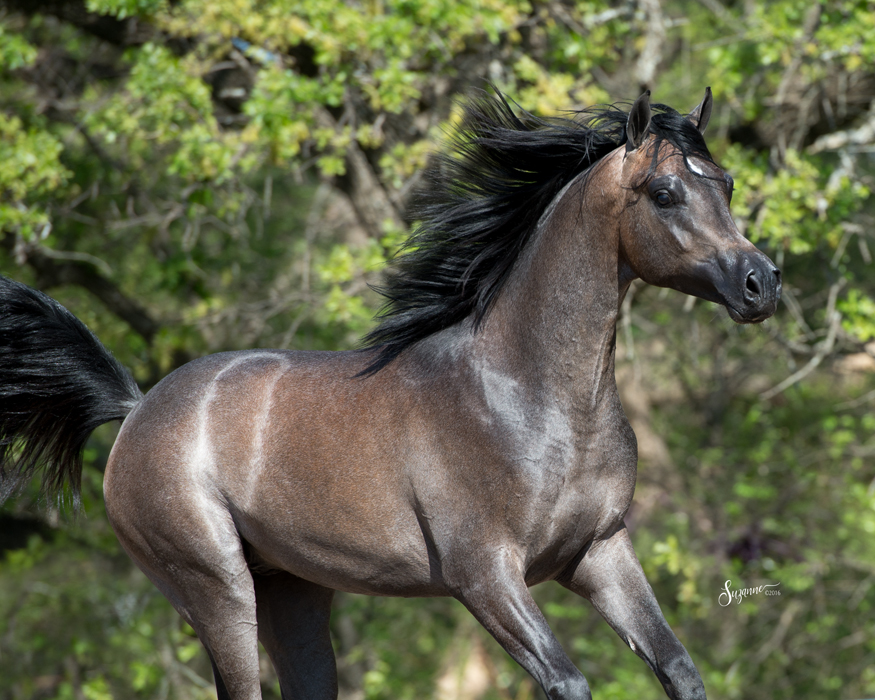 Bellagio RCA x Makeda DB
2015 Grey Egyptian Arabian Gelding
2016 Egyptian Event Reserve Champion Colt of the Egyptian Breeders Challenge!
The first son of Makeda DB by Bellagio RCA, Apollo DB is the stunning result of crossing two multi-champions who have each produced winners of their own.
Apollo's quality is evident with every step; his carriage proudly displaying all of the traits that made him succeed in the show ring, just as so many generations of his pedigree have proven to do.
Apollo is now home and enjoying life as a pampered Dreamco horse, and will be started under saddle when he's ready!
Alixir
The Elixir
Bellagio RCA
The Prevue
Rhapsody In Black
Thee Desperado
Apollo DB
2015 Grey Colt
Aliashahm RA
Mishaal HP
Ansata Sinan
Makeda DB
Mesoudah M
Jamiil Baarrah
Alixir
Bint Bint Daheda